Award-Winning Commercial Construction and Remodeling Services in Bethany
Litchfield Builders is an expert in sustainable building and energy efficiency.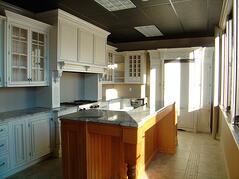 Named Connecticut's #1 Small Town in 2007 by Connecticut Magazine, Bethany takes pride in its quaint local businesses, public parks, and buildings.
As a Certified Green Professional with over two decades of experience in commercial construction and sustainability, Litchfield Builders has all of the expertise that it takes to help the businesses of this Connecticut gem stay current and efficient while still maintaining its small town charm stylistically.
Talk to us about your next commercial construction project in Bethany by filing out the form on this page.
Please fill out the form to the right