Award-Winning Home Construction Services in Cheshire
Litchfield Builders prides itself on its high-quality home construction work and unmatched customer service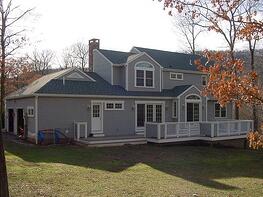 Named "Remodeler of the Year" by Home Builders & Remodelers Association of New Haven in both 2008 and 2012, Litchfield Builders is one of the most trusted and respected general contractors in Cheshire, Connecticut.
Ranging from full home remodels and bathroom renovations to custom millwork and kitchen expansions, our team has over 20 years of residential construction experience in the area to help bring your dream project to live.
Request a free residential construction consultation with our team to get started today!