Premier Commercial Construction in Cheshire, Connecticut
Litchfield Builders prides itself on its award-winning commercial construction and customer service.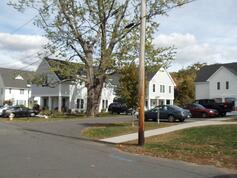 Named as one of the best places to live in the US by Money Magazine, Cheshire is home to many thriving commercial offices and businesses.
In business for over 20 years, Litchfield Builders has completed many prominent commercial construction projects in Cheshire, Connecticut including, the renovation of a historical home located on the campus of Cheshire Academy.
Request a consultation today and we will explore what our expertise and experience can bring to your next commercial project in Cheshire.