Award-Winning Commercial Construction in New Haven, Connecticut
Litchfield Builders is a skilled commercial contractor with full in-house services and expertise in sustainability.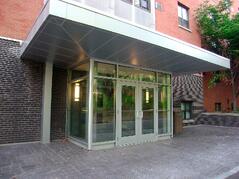 The second largest city in the state of Connecticut, New Haven is a bustling commercial center. The destination city is home to many attractions, corporations, and restaurants.
For over 20 years, Litchfield Builders has been the choice contractor of several of these prominent New Haven organizations including:
Maison Mathis Yale
Yale University
Albertus Magnus College
Sargent Manufacturing
and many more!
Request your free consultation today to explore what our skill and expertise can bring to your next commercial construction project.