Clinton's Award-Winning Home Construction and Remodeling Contractors
High-quality home construction and remodeling by Litchfield Builders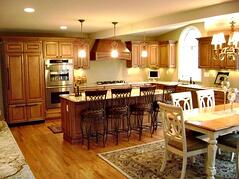 Located on Long Island Sound, Clinton is known for its annual Bluefish Festival, historic homes, and museums. Equipped with a high-skilled team of experts and a full in-house millwork shop, the Litchfield Builders team brings a level of craftsmanship and expertise that is unmatched in Clinton.
In over 20 years of business, Litchfield Builders has been honored with numerous awards and certifications including:
"Remodeler of the Year" by Home Builders & Remodelers Association of New Haven

The HOBI Award for "Best 'Remodeling Project'" for Whole House Renovation

"Remodeler of the Year" by Connecticut Home Builders Association
Request your free consultation today to get started on your home remodeling project!
Request a Consultation Today!