Thinking About Breathing New Life Into Your Restaurant?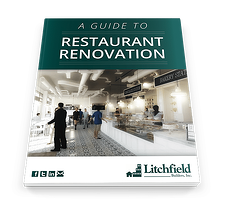 Customers dine out for two reasons: good food and a good ambiance, but what happens when your establishment becomes old or rundown?
Over time, an out-of-date restaurant can be discouraging to even your most loyal diners.
In this all-new guide you'll learn the ins and outs of restaurant renovation and remodeling, including:
How to Improve the Customer Experience
How to Improve Restaurant Ergonomics
How to Increase Energy Efficiency
Don't let your customers slip away. Download your free copy of "A Guide to Restaurant Remodeling in Connecticut" today!