Award-Winning Commercial Construction and Millwork in East Haven, CT
Litchfield Builders combines high-quality construction and personal service to create efficient, sustainable work spaces.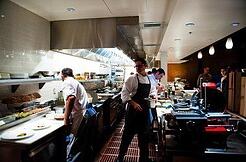 Adjacent to New Haven, East Haven is home to many manufacturing and distribution companies. In its over 20 years of award-winning service, Litchfield Builders has completed several large-scale commercial construction projects in the area, including the renovation of building supplier, Kitchen Factor.
Throughout East Haven and New Haven county, Litchfield Builders has built a reputation of honesty, integrity, reliability, professionalism, high quality work, and unmatched customer service for this and several other high-profile projects.
Request a consultation today and we will explore what our expertise and experience can bring to your East Haven business or commercial property.