Award-Winning Home Building and Remodeling in Killingworth, CT
Litchfield Builders prides itself on offering high-quality construction and unmatched customer service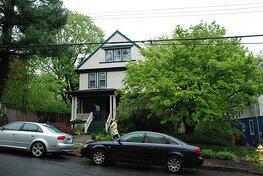 For over 20 years, Litchfield Builders has been one of the most trusted and sought after home remodeling contractors in Killingworth.
A Certified Green Professional, "Aging In-Place" Specialist, and two-time "Remodeler of the Year" of the Home Builders & Remodelers Association of New Haven, Litchfield Builders has all of the skills, certifications, and qualifications to complete your kitchen, bathroom, or even custom millwork project.
Request a free residential consultation with our team today to get started!