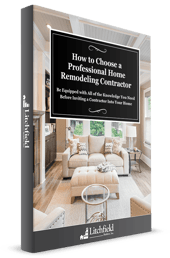 Hiring the right home remodeling contractor doesn't have to be hard. With this guide, you will be equipped with the knowledge you need before inviting a contractor into your home.
From what to look for to what questions to ask, you will be able to begin your search confident and informed.
This guide highlights:
What questions to ask your prospective contractor
What to do before hiring
How to get started
Fill out the form to download this free guide and get your search for a home remodeler started on the right foot.