Award-Winning Home Remodeling and Construction in Guilford
Litchfield Builders prides itself on it's high quality home remodeling and reliable customer service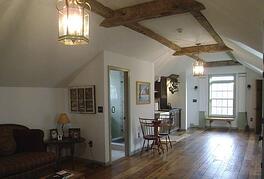 Home to over 20,000 citizens, Litchfield Builders has been completing home remodeling and construction projects in Guilford, Connecticut for over two decades.

A shoreline town, Guilford's historic and colonial style homes call for the attention of skilled craftsmen with great attention to detail. With its own full in-house millwork shop and close ties with the Connecticut Trust for Historic Preservation, Litchfield Builders is the town's ideal choice in home remodeling.
Talk to us about your next home remodeling project today!