Award-Winning Commercial Construction in Hamden
Litchfield Builders is known for its high-quality craftsmanship, millwork, and reliable service.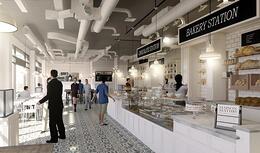 Home to Quinnipiac University and a number of retailers, tech and electrical manufacturers, and business services, Hamden, Connecticut has trusted Litchfield Builders with dozens of its most distinguished commercial construction projects for over 20 years.
We are a Certified Energy Star Partner and Certified Green Professional, incorporating green building practices into every project we take on. All of our projects strive to promote healthy-energy alternatives and sustainability.
Request a free consultation today and we'll explore what our expertise and skill can bring to your Hamden business or commercial property.