Award-Winning Home Remodeling Contractor in Milford, Connecticut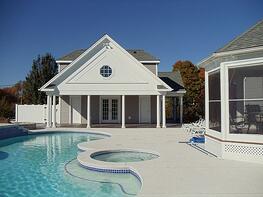 From pools and in-law apartments to full custom homes and exterior repairs, Litchfield Builders has a wide range of residential services that have made it one of the most highly-trusted and respected construction firms in Milford, Connecticut and the surrounding towns.
With over 20 years of experience, Litchfield Builders has the skil and expertise to handle any and all of your coastl home's needs.
Request your free initial consultation today to get started on your next residential project!