North Haven, Connecticut's Award-Winning Commercial Construction Contractors
Litchfield Builders prides itself on its high quality commercial construction and sustainable practices.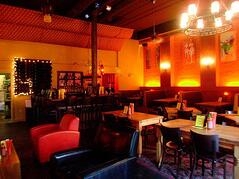 Home of the Quinnipiac University School of Health Sciences, the School of Nursing, School of Education, and School of Medicine, North Haven is a growing retail and manufacturing base.
Litchfield Builders, winner of the AIA Connecticut Design Award for Built Design in 2009, is a trusted name in commercial construction in North Haven and throughout New Haven county.
From large restaurant build-outs to remodeling for energy efficiency and sustainability, Litchfield Builders has tackled dozens of projects for some of the area's most prominent organizations and businesses.
Request your free initial consultation today and we will explore what our skill and experience can bring to your next commercial project in North Haven, Connecticut.
Request a Consultation Today!